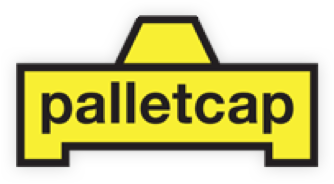 Why Palletcap?
Reduced costs, save £1000s in damages
Proven to prevent product crushing and double stacking
High visibility warnings to prevent accidents
Save money and time spent on waste
Guaranteed to stop your pallets being stacked
What Our Clients Say
Palletcap has been a key supplier for many years, we have found both their product and service exceptional.
I am really pleased with the results since introducing Palletcap. It would make a hell of a lot of sense to include Palletcap in the Code of Practice.
I have used Palletcap on various occasions and found it to provide a 100% success rate in ensuring goods arrive without damage.
Over the years, Palletcap has saved us thousands in damages and lost business. It has proven to be one of the best investments we have made as a company.
We have been using Palletcap for almost 12 months now and this has had a particularly significant impact on palletised freight movements.